---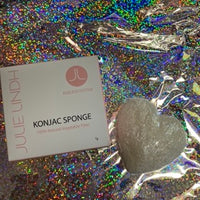 Smooth skin? Yes please!
Made of konjac root, this sponge has tiny fibers that exfoliate the surface of the skin and sloughs away dry flaky skin, helps to minimize spots, and smooth away fine lines. Won't irritate the skin.

Safe for all skin types.
How to use:
Soak the sponge for about 2-3 minutes in warm water, allowing it to expand and soften. Give the sponge a squeeze to release excess water and then add your cleanser.
Gently scrub your face in circular motions for 1 minute and rinse with cool water. Squeeze out excess water and hang it to air-dry overnight.